The ICE Store recently got a new feature: product search. Yeah, we know, it's been too long coming. We think you'll like it, though.
It's really quite simple. Here's an image showing how it works, with detailed instructions below.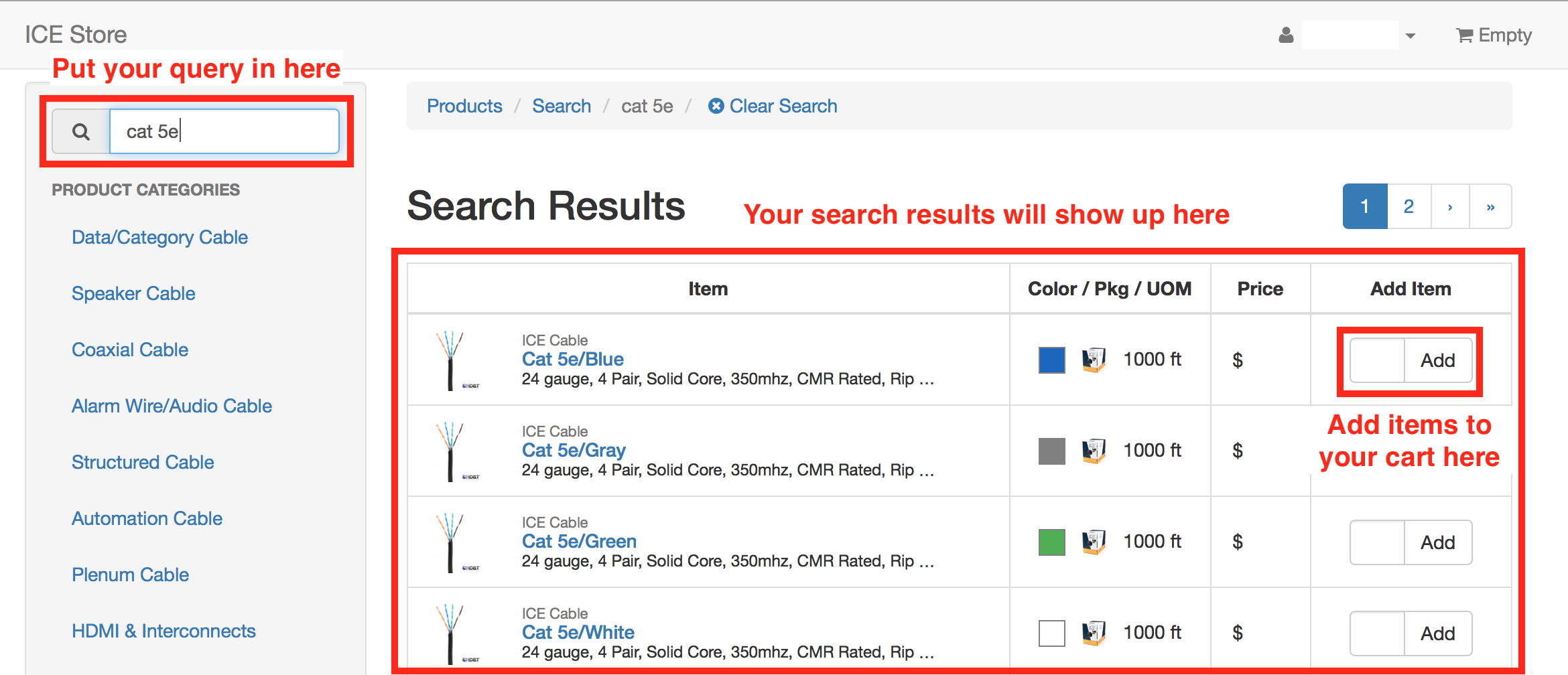 The search box is at the top of the category and brand navigation box.
When you type a query in, the search will be performed automatically once you stop typing.
You'll see a list of products that match your query. You can search by Product, Part #, Brand, Description, Color, Unit of Measure (feet, meters, pieces, etc.), and Length/Quantity.
Once you find the item you're looking for, you add it to your cart the same way you're used to.
If you run into any issues, or if there are any tweaks you think would be useful, let us know.